Dear Doll Makers,
Learn how to sculpt the face of this old man fairy. Casper is a something of a cheeky fairy who doesn't take 'no' for an answer. He prefers to live near human homes because he finds many of our household items quite useful. Look for him around your potted plants.
In this mini-course you will sculpt the face, attach the face to the head, and sculpt the ears,. When you have finished the mini-course you will have an old man fairy head.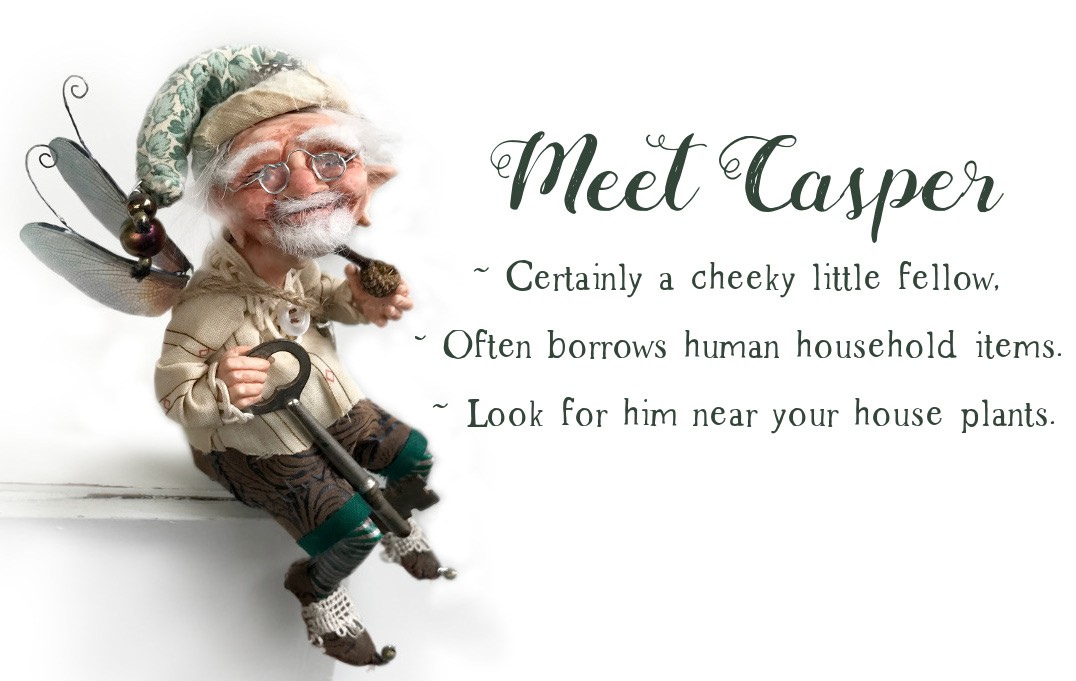 What's Included in the Mini-Course?
3 Video Lessons: Look over my shoulder as I make the head of the old man fairy and let's make it together! Enjoy over 12 minutes of video instruction, plus a fun bonus video.

Step by Step eBook: Two pages will guide you through making the old man fairy's head, step by step. This eBook was designed in PDF format so you can easily print it and check off your progress as you go through the videos. Every step is time-stamped so you can easily find the information demonstrated in the correlating video.
Supply List: The Quick List is meant for those who probably have many of the supplies on hand already, so they're just looking for a quick checklist. The Detailed List is below the Quick List. I wrote the Detailed List for everyone but I'd especially suggest looking it over if you're new to polymer clay. You also get a PDF version of the supply list. Print it up and use it as a shopping list if you prefer to shop locally.
Doll Template: Print out the doll template & use it as a loose guide to decide how big your doll head should be.
Casper's Fairy Tale: Pop some popcorn and relax while enjoying a darling little fairy tale starring Casper, the borrower fairy.

I'm looking forward to start sculpting Casper with you!