Dear Doll Maker, does any of the following resonate with you?
1. Would you like to sculpt a doll face that seems to comes to life as you sculpt her?
I teach you how to sculpt the face, taking you from a lump of clay, to a completely sculpted head, all for free. You will learn how to sculpt each part of the face with careful attention to detail.
2. Do you feel overwhelmed with information?

You will receive an email each day for 8 days, letting you know your next lesson is available. This makes the information easy to consume and not overwhelming. Once the lesson becomes available, you have lifetime access to it. The course is best consumed by watching the lesson leisurely, and then returning to it with clay in hand when time permits.
3. Do you want to improve artistically?
If I can improve my artistic skills, you can too. "Pinkie" was one of my first fairy dolls; I remember being quite pleased with her at the time. I'm sharing this somewhat embarrassing pic with you because I know that if I can make strides in my artistic ability, you can too.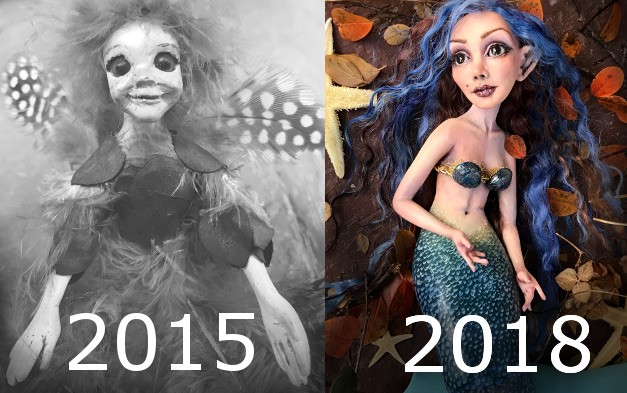 There are three very important elements to improving artistically -- practice, patience, and passion. Oh, and one more -- proper instruction--and that's why I'm here. :)
What's Included?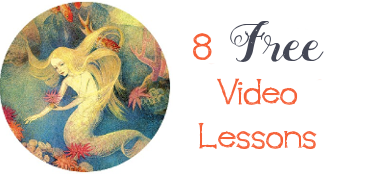 ~ 34 minutes of voice over
video instruction
broken into

8 bite sized lessons

that take you through

sculpting a doll face from start to finish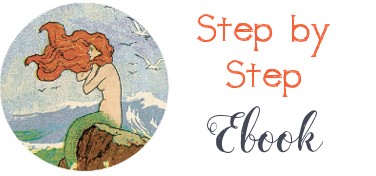 ~
5 page step by step eBook
documenting every step of my face sculpting process. Each step is

time stamped

so you can easily find the info in the correlating video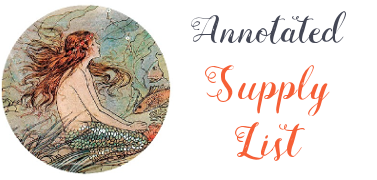 ~ A supply list with notes, images, and links to the exact supply recommended for the course
After you complete the face sculpting course you might want to continue and make a mermaid art doll of your own. The Sculpt a Doll Face course moves seamlessly into the Sculpt a Mermaid course.
If you're ready to put your creative passion into practice, I'd be honored to be part of your journey by providing proper instruction.
Looking forward to seeing you in class! ;)