Subscribe to my Newsletter and get 30% off plus 2 more free lessons!

SCROLL DOWN for 8 FREE lessons with 34 minutes of video instruction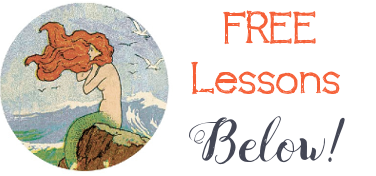 Dear Doll Maker, does any of the following resonate with you?
1. Would you like to make a doll that comes to life as you sculpt her?
If you want to really dig into learning how to sculpt a life-like doll, and you're secretly a mermaid, welcome to my incredibly thorough mermaid art doll sculpting course, where fairy tales come true.
2. Do you want to create dolls like the pros?

Whether this is your first doll or your tenth, this course is for you. Doll making is my passion and profession, and I'm thrilled to share my best tips and techniques that will take your doll making skills to the next level.
3. Do you want to improve artistically?
If I can improve my artistic skills, you can too. "Pinkie" was one of my first fairy dolls; I remember being quite pleased with her at the time. I'm sharing this somewhat embarrassing pic with you because I know that if I can make strides in my artistic ability, you can too.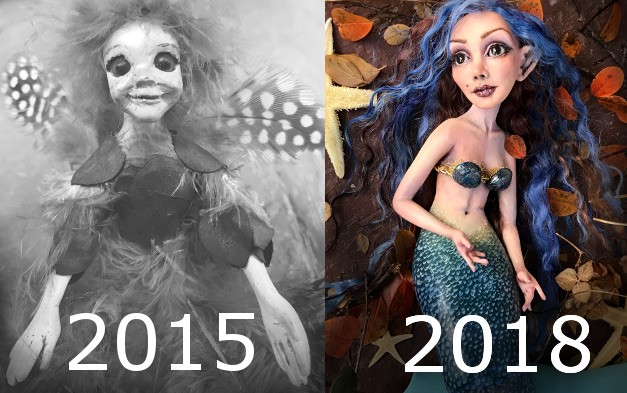 There are three very important elements to improving artistically -- practice, patience, and passion. Oh, and one more -- proper instruction.

This course will provide just that. Packed with nearly 3 hours of self-paced video instruction broken down into bite-size lessons that are logically organized and easy for a busy adult to consume, I can promise that you will be properly instructed once you have completed this course.

What's Included?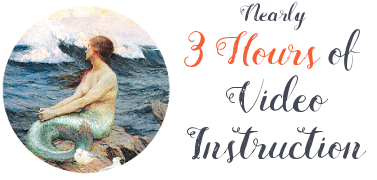 ~ Nearly 3 hours (177 minutes) of voice over video instruction broken into 33 bite sized lessons that take you through the entire process of making your own mermaid resting in her seashell resin bath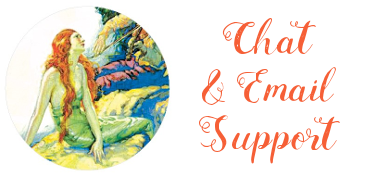 ~ Chat & Email support. YOU are important to me! If you have any questions, either click the chat button if I'm online or email Caroline@CertainlyCaroline.com. I answer most questions within 24 hours

~ 22 page step by step eBook documenting every step of my process. Each step is time stamped so you can easily find the info in the correlating video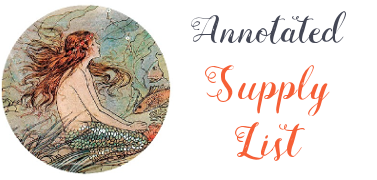 ~ A supply list with notes, images, and links to the exact supply recommended for the course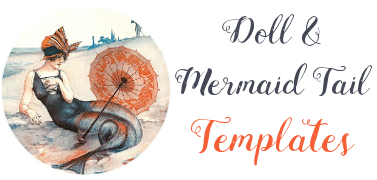 ~ My hand drawn doll template and mermaid tail template in both 1:12 & 1:6 scale. These references will make armature building and sculpting far easier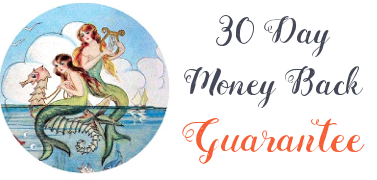 ~ 30 day money back guarantee. Try everything out for 30 days. Get a full refund if you're not happy for any reason, no problem.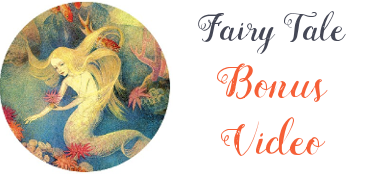 ~ And as a special treat -- relax, pop some corn, and enjoy the mermaid fairy tale bonus movie my husband and I put together for you ;)
The first 8 video lessons are free to try, so I encourage you to scroll down and check them out so you can feel confident in your decision.
Or, Don't purchase anything. Take advantage of the 34 minutes of free instruction offered below, just scroll down, and get started. I cover how to sculpt the face, taking you from a lump of clay, to a completely sculpted head, all for free.

If you're ready to put your creative passion into practice, I'd be honored to be part of your journey by providing proper instruction.
Looking forward to seeing you in class! ;)