Subscribe to my Newsletter and get 30% off plus 2 more free lessons!

SCROLL DOWN for 8 FREE lessons with 34 minutes of video instruction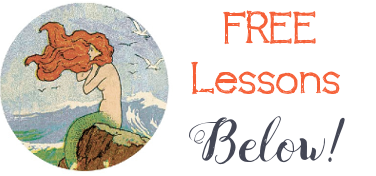 Dear Doll Maker, does any of the following resonate with you?
1. Would you like to make a doll that comes to life as you sculpt her?
If you want to really dig into learning how to sculpt a life-like doll, and you're secretly a mermaid, welcome to my incredibly thorough mermaid art doll sculpting course, where fairy tales come true.
2. Do you want to create dolls like the pros?

Whether this is your first doll or your tenth, this course is for you. Doll making is my passion and profession, and I'm thrilled to share my best tips and techniques that will take your doll making skills to the next level.
3. Do you want to improve artistically?
If I can improve my artistic skills, you can too. "Pinkie" was one of my first fairy dolls; I remember being quite pleased with her at the time. I'm sharing this somewhat embarrassing pic with you because I know that if I can make strides in my artistic ability, you can too.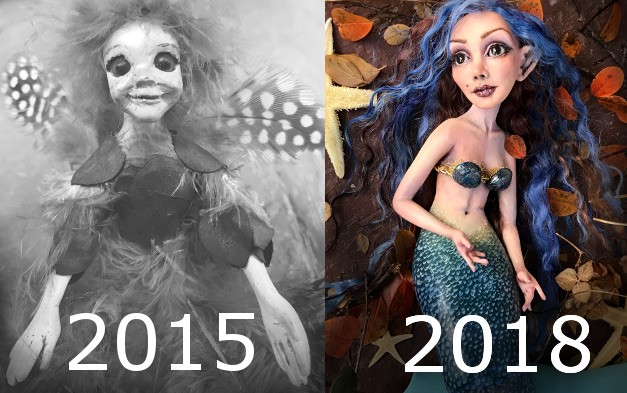 There are three very important elements to improving artistically -- practice, patience, and passion. Oh, and one more -- proper instruction.

This course will provide just that. Packed with nearly 3 hours of self-paced video instruction broken down into bite-size lessons that are logically organized and easy for a busy adult to consume, I can promise that you will be properly instructed once you have completed this course.

What's Included?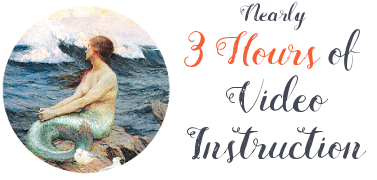 ~ Nearly 3 hours (177 minutes) of voice over video instruction broken into 33 bite sized lessons that take you through the entire process of making your own mermaid resting in her seashell resin bath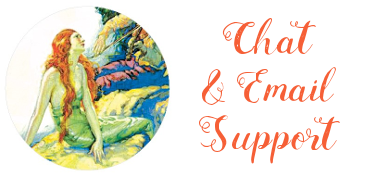 ~ Chat & Email support. YOU are important to me! If you have any questions, either click the chat button if I'm online or email Carolin[email protected]. I answer most questions within 24 hours

~ 22 page step by step eBook documenting every step of my process. Each step is time stamped so you can easily find the info in the correlating video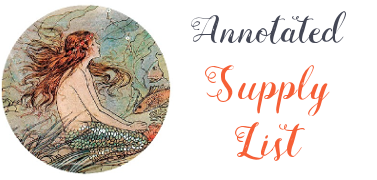 ~ A supply list with notes, images, and links to the exact supply recommended for the course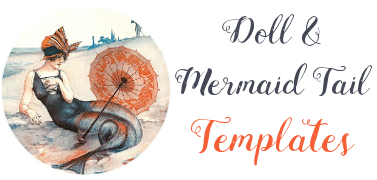 ~ My hand drawn doll template and mermaid tail template in both 1:12 & 1:6 scale. These references will make armature building and sculpting far easier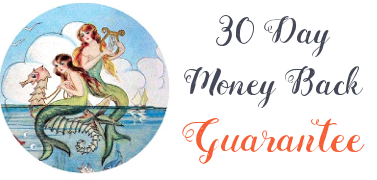 ~ 30 day money back guarantee. Try everything out for 30 days. Get a full refund if you're not happy for any reason, no problem.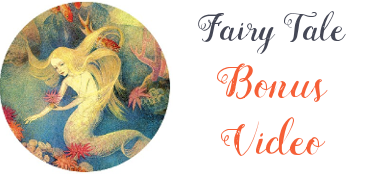 ~ And as a special treat -- relax, pop some corn, and enjoy the mermaid fairy tale bonus movie my husband and I put together for you ;)
The first 8 video lessons are free to try, so I encourage you to scroll down and check them out so you can feel confident in your decision.
Or, Don't purchase anything. Take advantage of the 34 minutes of free instruction offered below, just scroll down, and get started. I cover how to sculpt the face, taking you from a lump of clay, to a completely sculpted head, all for free.

If you're ready to put your creative passion into practice, I'd be honored to be part of your journey by providing proper instruction.
Looking forward to seeing you in class! ;)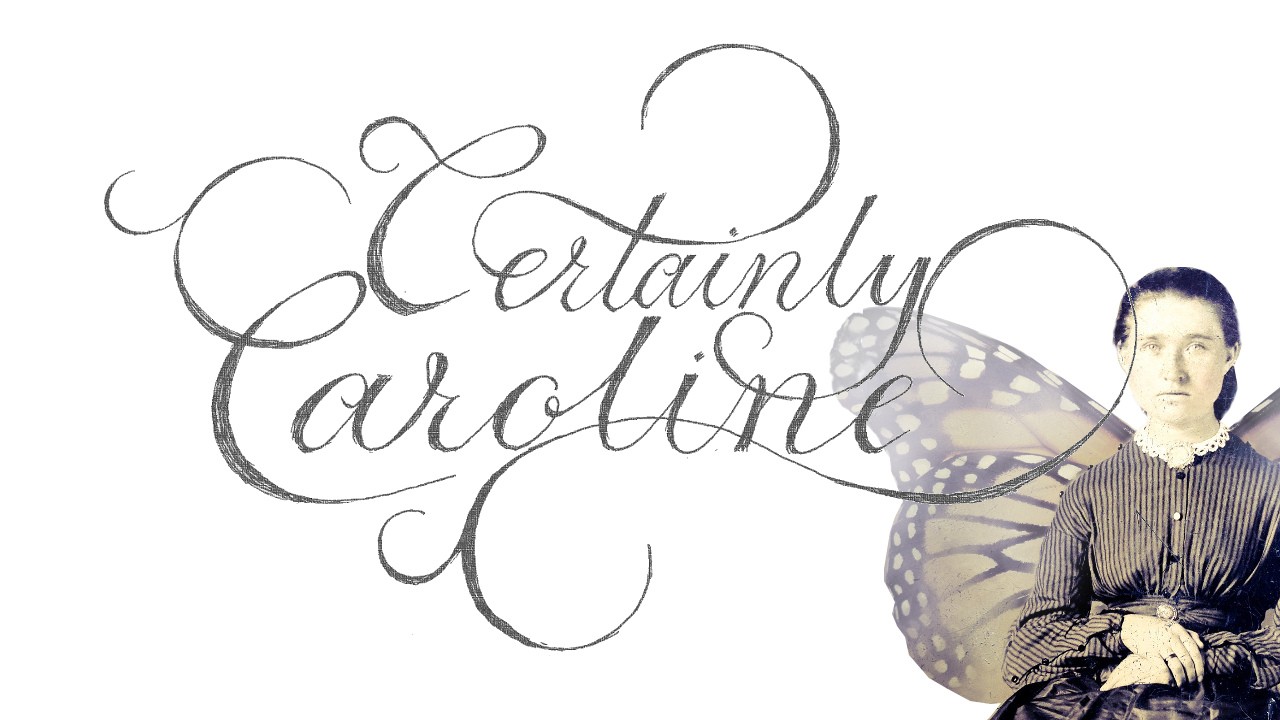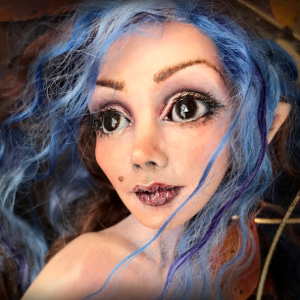 "I finally got through all your totally awesome packed course! I absolutely loved it!!! You really gave it's worth, and then some. So much info, that is usually broken up into individual lessons for purchase. I love that you put your all into what you do and share with the world! You're such an inspiration!
Here are the key points, I jotted down while going through it
* The supplies list is simple but is so easily overlooked! And the simple reminder for the Artist to print it and bring it with to the local store.
* I found it inspiring, and felt the extra value of the storyline, video of images, and encouraging imaginative ways you guide the artist through any challenges, and help them see them as growth. Loved it!!! I also feel that is a key to truly feeling and enjoying your art, as an artist.
*The reference photos were sooo helpful!! I love how you super imposed them as well. It makes sculpting along with you much easier!
* The extensive anatomy! Oh so helpful and is lacking from many tutorials. You really went above and beyond and it will make a sculptor that much more knowledge!
*The time stamps were incredibly useful! With such a large and informational course, being able to stop and start where you need to, leaves more time to sculpt and less frustrations."
- Regina Provenzano, Reviewing Sculpt a Mermaid Complete Course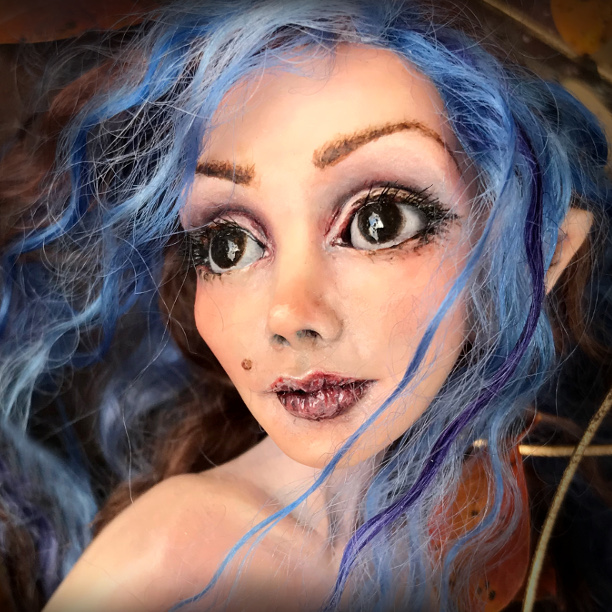 "Caroline is a detailed instructor who anticipates your needs and responds before you realize it. Should you have a question, she is more than happy to help, but be prepared to stay. Reality will slowly disappear and you will be mesmerized by your creations and possibly create a story and a world of your own."
- Sharon H., Reviewing Sculpt a Mermaid Complete Course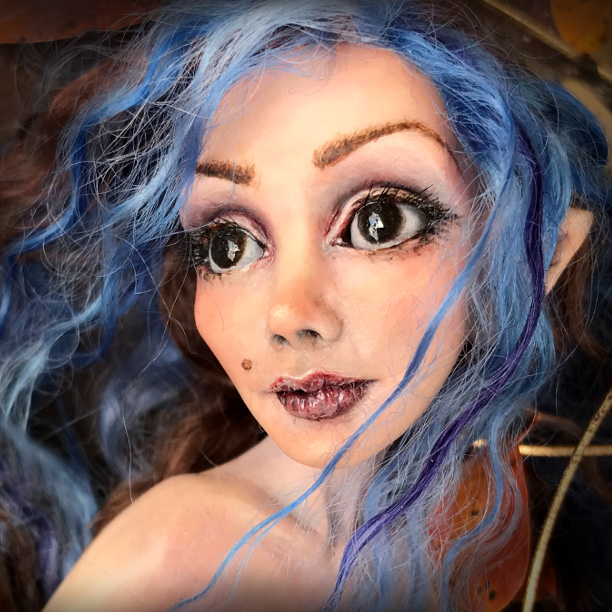 "Very thorough. Helped me improve my skills as a beginner doll artist."
- Andrea P., Reviewing Sculpt a Mermaid Complete Course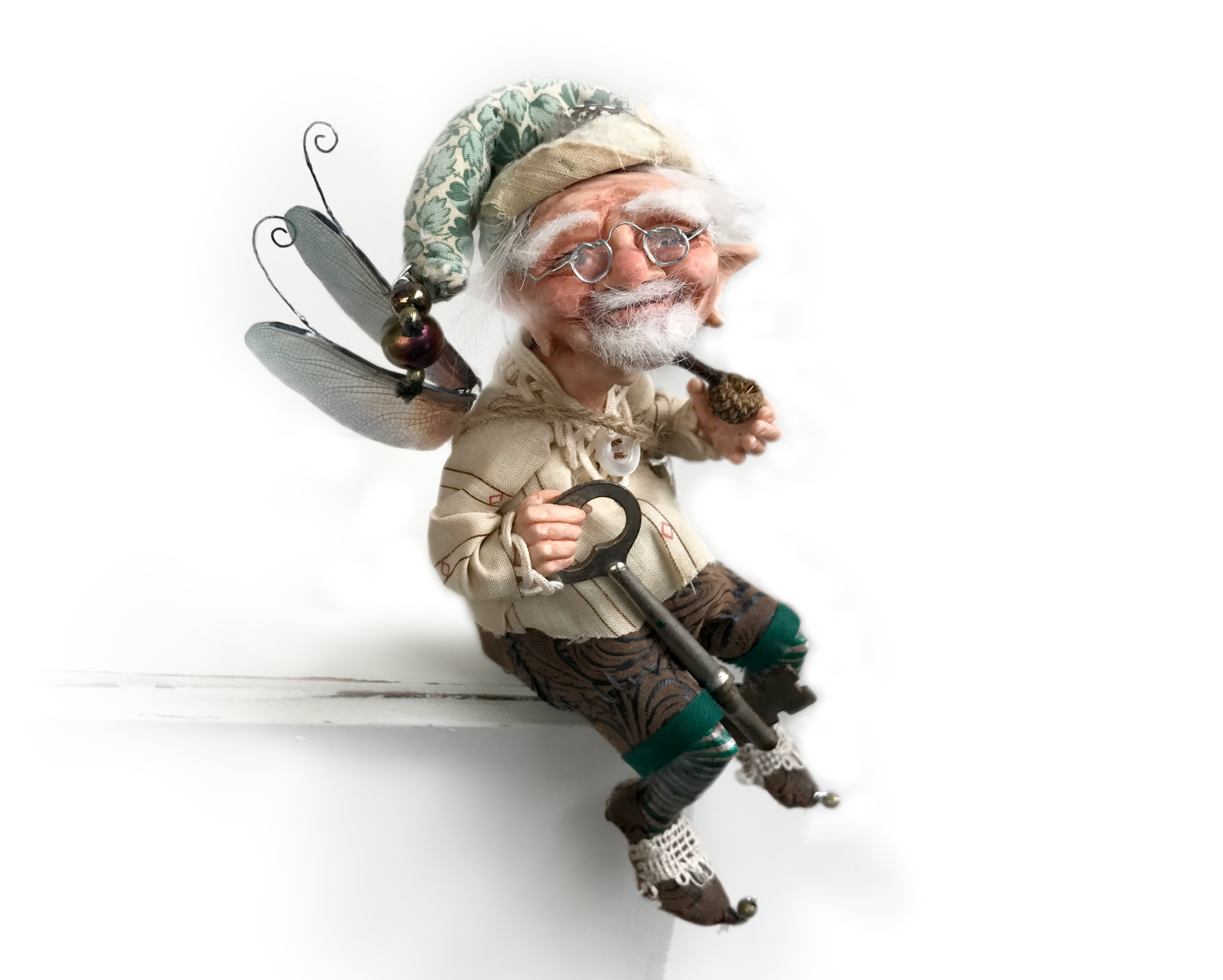 "Thank you for such lovely videos. Not only do they help us that are trying to learn but they also bring me joy to watching them. I can be having a real crappy day and go watch your video and poof it is like magic I will have a smile on my face."
- Tina, Lil Heavenly Treasures, Reviewing Sculpt a Mermaid, Old Lady Fairy, & Old Man Fairy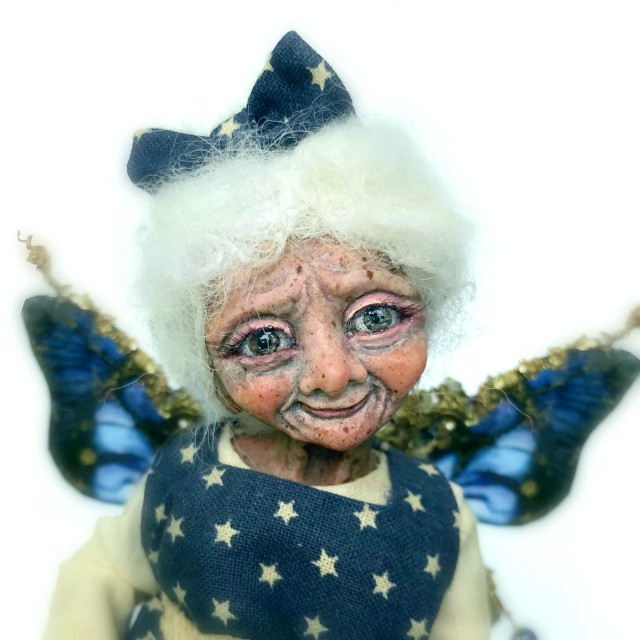 "I have to say though I am taken back by the amount of work you have
put into your tutorials and what you provide for those who undertake
your courses.

As a retired classroom facilitator I totally recognise, appreciate and
thank you for the amount of time and effort you have put into
everything I have seen of your work.

You are extremely thorough and it makes it easy for one who would love
to have even a small portion of creative juice flowing through my
body."
- Barb Whiteside, Reviewing Old Lady Fairy, Sculpt & Paint the Head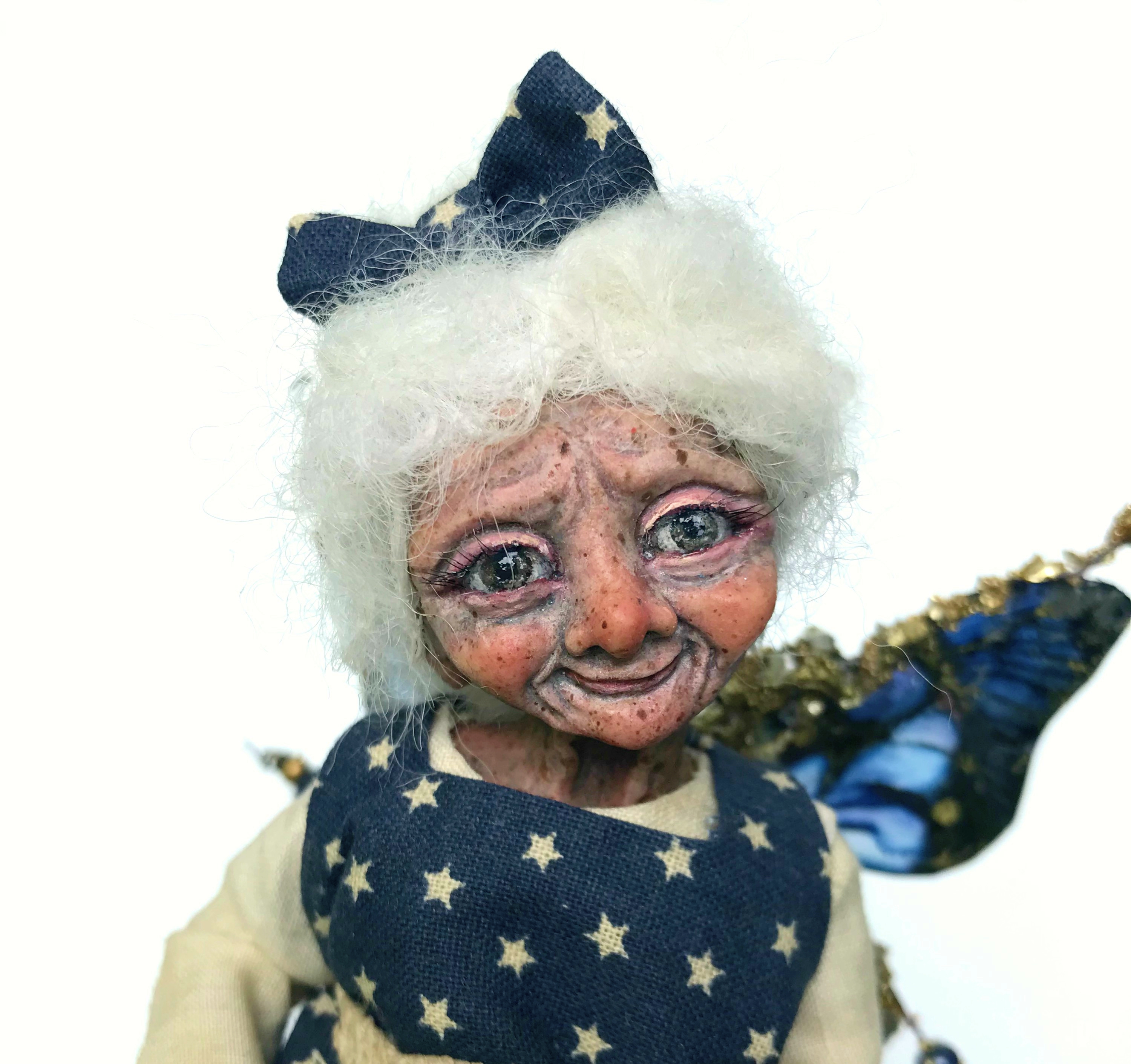 "Thank you for a great lesson, well done. I wanted to get some basic skills and this course (and a bit of effort, trial and retrial) did that. I didn't care about the wings so just calling her a little elf. My first clay doll sculpture, thank you"
- Karen Boss, Reviewing Old Lady Fairy Complete Course
Your Instructor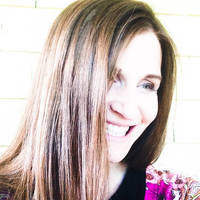 My daughters and I started playing around with polymer clay in 2015. One day while searching online, I stumbled upon incredibly life-like polymer clay dolls.
What an unforgettable moment!
When I saw what could be achieved with polymer clay, the same clay I had been using like a toy with my kids, I knew immediately I had found my artistic calling and lifelong pursuit--I didn't want to do anything else.
I started sharing my passion on YouTube in 2016. My polymer clay tutorials have since been viewed over a million times and my channel has grown to over 25,000 subscribers. It's been an incredible privilege to be able to share my sculpting journey with tens of thousands.
http://youtube.com/certainlycaroline

Frequently Asked Questions
When does the course start and finish?
The course starts now and never ends! It is a completely self-paced online course - you decide when you start and when you finish.
How long do I have access to the course?
How does lifetime access sound? After enrolling, you have unlimited access to this course for as long as you like - across any and all devices you own.
What if I am unhappy with the course?
We would never want you to be unhappy! If you are unsatisfied with your purchase, contact us in the first 30 days and we will give you a full refund.
I'm having trouble viewing the videos. What should I do?
Please try the following trouble shooting steps: 1. Try a different internet browser (Chrome or Firefox are recommended). 2. Enable cookies. 3. Clear your browser cache or history. 4. If you're still having problems, please contact
[email protected]
.